The Investigations Group
A cross-disciplinary group of lawyers supporting clients in navigating complex global, cross-border and domestic regulatory, compliance and enforcement environment.
The Investigations Group works with organisations involved in both national and international investigations. The cross-disciplinary approach is well co-ordinated and designed to deploy the optimum combination of specialist legal skills across various practice areas and at all stages of an investigation.
Our dedicated Project Services Group uses the most up to date technology for the management of large-scale document review resulting in significant efficiencies in cost and time. We advise clients on cyber security and their Data Protection obligations in the context of investigations and are leaders in this field.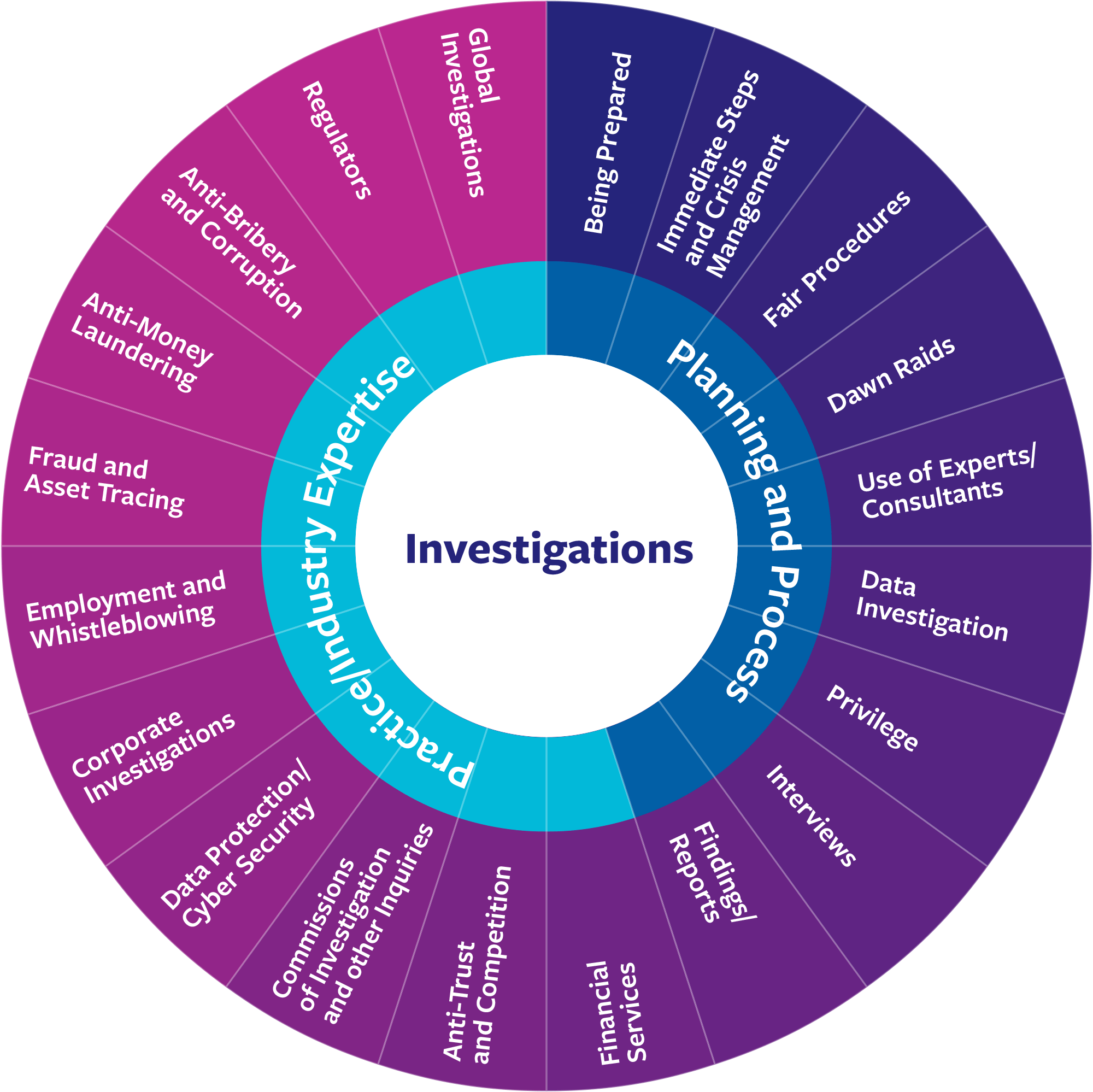 For a list of all our Investigations related briefings please see here.
The McCann FitzGerald Investigations Group is a proud member of the International Fraud Group.