About Us
Diversity and Inclusion
D&I is central to our relationships with our people, our clients, and everyone we interact with in our community.
At McCann FitzGerald, we recognise the importance of diversity and inclusion to our relationship with our people, our clients, and every person and entity we interact with in our community. It is at the heart of our culture and a key business and societal imperative.
Why we value Diversity and Inclusion
Diversity and inclusion are integral to how we run our business and the foundation of a sustainable business future. We believe Diversity and Inclusion is essential to how we attract and retain talent, how we interact and build relationships with our clients, how we approach problem solving and how we exist within our community. Together we achieve the best outcomes for our clients.
What does diversity and inclusion mean to us?
Diversity involves recognition, acceptance and respect for the differences between people, including people with differing educational and socio-economic backgrounds, cultural references, disabilities and inherent differences such as neurodiversity. We believe our diversity is our strength; by bringing together people from different walks of life, we achieve diversity of perspective.
Inclusion means that each individual in the workplace is and feels valued, heard, respected, empowered and feels a true sense of belonging. Inclusion goes beyond tolerance to actually celebrating and elevating every person so that they feel confident in reflecting their authentic self in work.
We have a long-standing record of living our values and we continue to foster this culture today as we strive to achieve a diverse and inclusive Partnership and firm.
Our Values
Integrity
Performance
Leadership
Progress
What does D&I mean for our people?
We acknowledge that diversity and inclusion support collaborative work practices, where innovative thinking and creative solutions develop and that an inclusive workplace is crucial for employee wellbeing.
We know that top talent can come from anywhere. We actively work to look past barriers that may exist for groups that are underrepresented in the legal profession and to ensure our recruitment practices encourage and support applications from a diverse range of candidates. We know we have work to do to increase the diversity within our firm and we are committed to that journey.
In line with our values, we encourage a culture of high performance and respect within the firm, recognising that diversity is our strength. We are committed to equality of opportunity for all our employees with regard to personal and professional development, career progression and promotion. We strongly welcome any person, from any background, who believes they have a contribution to make.
What does D&I mean for our clients?
Our client profile is varied, their issues unique. We recognise the need for a diverse pool of lawyers to be able to bring different perspectives in order to provide creative and novel solutions.
Clients benefit from our cohesive and diverse partnership, our high-performing teams and our collaborative work practices. This is because the solutions we offer reflect the best of our thinking from the deep talent we have and are tailored to meet individual client needs.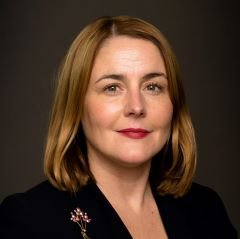 Partner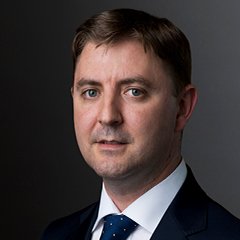 Partner