We believe that our workplace should reflect the diversity of our wider society as both a moral and a business imperative, and that all individuals who work for or come into contact with our firm should be treated equally, fairly and respectfully.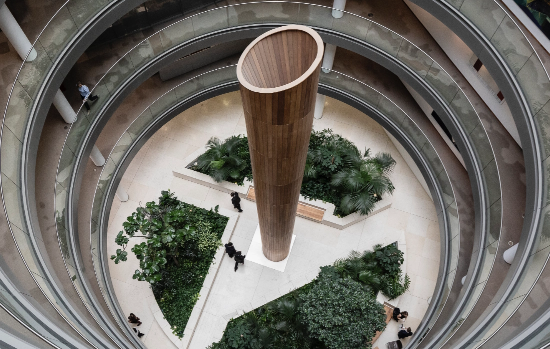 Gender
We are determined that every person, regardless of their gender, should have an equal opportunity to succeed and thrive in their career.
Race and Ethnicity
We are committed to improving racial and ethnic diversity in the legal profession.
Disability and Neurodiversity
We want to create a working environment and culture that is accessible, supportive and fulfilling for people with disabilities and neurodiversities.
LGBTQ+
We are proud allies to those who identify as LGBTQ+ within our firm, among our clients and in our wider community.
Social Mobility
We seek to employ, support and promote the best talent regardless of demographic or economic background.
We are a long-time member of the 30% Club, a collaborative business effort aimed at ensuring at least 30% female representation in senior management.

We have established an active Female Connections Business Development Network for clients and colleagues aimed at supporting women in business.

We offer 2 years post-qualification mentoring to female associates to ensure a strong pipeline of female associates for appointment to senior roles within the firm.

We offer all employees paid maternity, paternity and parental leave, paid time for antenatal care and classes, and a special programme to support those returning to work.

Download a copy of our Gender Pay Gap Report 2022 here.

We interrogate and fine-tune our recruitment processes to mitigate against structural and systemic biases and barriers facing candidates from racially- and culturally- diverse backgrounds.

We partner with Diversity In Law to provide workshops for candidates from these backgrounds on applying to our firm for training contracts.

All our firm's Partners involved in the recruitment process undergo annual Unconscious Bias training in advance of internship and training contract recruitment rounds.

We recognise that all individuals are at their best when they feel accepted, respected and supported to be their authentic selves at work.

We are a founding member of OUTLaw Network, which was set up with the aim of promoting and fostering the inclusion of LGBTQ+ professionals and allies across the legal sector in Ireland.

Disability and Neurodiversity

We believe in equality of opportunity for disabled and neurodiverse persons to become members of our firm, and recognise the value that their perspectives, experiences and talents can add to our business and our culture.

We are committed to and experienced in providing workplace accommodations and adjustments for our disabled and neurodiverse colleague, clients and visitors, and encourage current and future employees to discuss their own needs with us.

We are proud to be Business Partner to the Trinity Centre for People with Intellectual Disabilities ("TCPID"), an initiative that promotes the inclusion of people with intellectual disabilities in education and society through work placement and sustainable employment.

We know that great talent can come from anywhere, and work to ensure that our recruitment practises are open to and supportive of people from backgrounds outside those that have historically dominated the Irish legal profession.

We are committed supporters of the Trinity Access Programme (TAP), which works in partnership with communities and businesses to widen the access and participation of under-represented students at Third Level.

We specifically back TAP's "Pathways to Law" programme, which supports Second Level students from disadvantaged backgrounds in studying Law in Trinity College.

We work with the Early Learning Initiative, in conjunction with the National College of Ireland, which addresses educational disadvantage in the Docklands area through an integrated programme for children, families and educators.