13 January 2016
McCann FitzGerald host important seminar on BREXIT in City of London
In a strong response to the challenge put down to Irish business companies and firms generally by the Irish government, leading Irish law firm, McCann FitzGerald, last night hosted a large and important discussion seminar at the historic Guildhall in the heart of the City of London. "We wish to play a small part in encouraging and facilitating discussion in relation to the possibility of Brexit and ensuring that complacency regarding the outcome of the UK referendum does not occur" said Partner and Moderator of the event, John Cronin.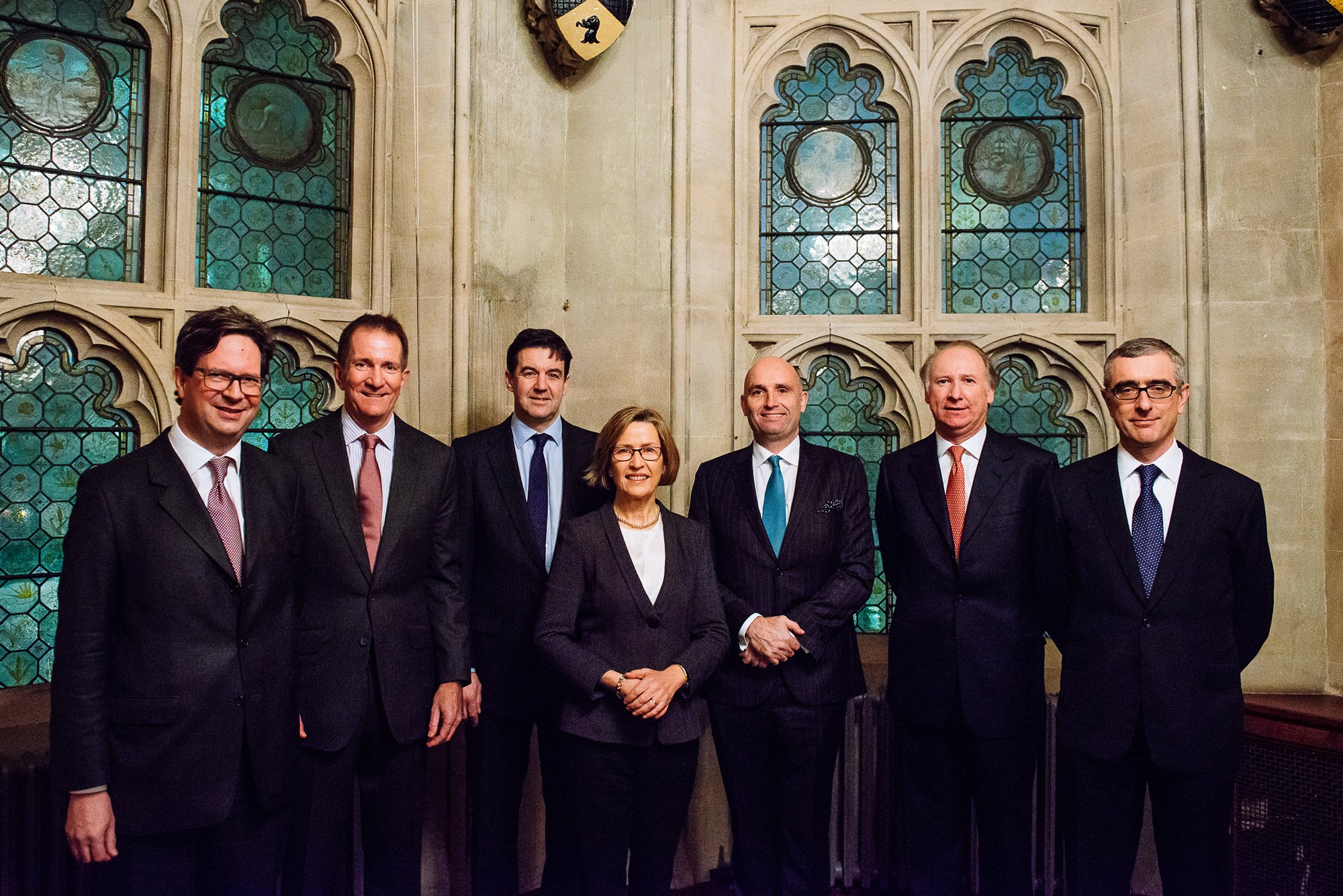 The seminar, under the Chatham House Rule to enable a wide and open discussion, centred on the role of law firms and the City of London in the debate leading-up to the referendum and was attended by representatives from every major law firm in London, financial institutions, hedge funds, UK companies and some regulatory authorities, as well as a number of overseas law firms. Panel discussions were moderated by John Cronin, Partner and former Chairman of McCann FitzGerald, who led its London office from 1991-2002.
The discussion panel comprised three senior partners from leading UK 'Magic Circle' and major international law firms and a senior Irish business leader who has worked in London for 30 years. They shared invaluable insights and opinions in relation to the upcoming referendum, sparking lively debate and discussion on the topic. It was recognised that the referendum and its outcome will have a major impact on domestic politics throughout the UK and will influence profoundly the UK's role in Europe and rest of the world.
Speaking on the evening, John Cronin said: "This is a hugely important discussion featuring some prominent and influential voices. Ireland has an active interest in the outcome of the referendum. There is a strong sentiment in Ireland that, politically, legally and economically, an European Union without the UK would be a far poorer union. Certainly, a changed relationship between the UK and the EU could potentially have far-reaching consequences for Ireland and especially if there were changes in areas such as trade, foreign direct investment, energy and migration."
Also discussing the seminar event, Barry Devereux, Managing Partner, McCann FitzGerald, said: "As an Irish-based law firm, who have had an established business office in London since 1986, we have a vested interest in the outcome of the upcoming referendum. In terms of trade: over €33 billion worth of goods and services are traded from UK to Ireland each year, and over €25 billion from Ireland to the UK. As the UK's fifth largest trade and investment market, early estimates suggest that a BREXIT is likely to significantly reduce bilateral trade between our two countries. If we at McCann FitzGerald can bring focus to that adverse outcome, that may assist discussion on EU membership benefits".