Progressive Delivery
Companies are increasingly embracing new technologies and leaner ways of working, and they expect their legal services provider to be just as innovative. With Progressive Delivery, we combine our deep legal, business and regulatory expertise with digital technologies, flexible resourcing and advanced project management skills. This approach allows us to deliver agile solutions that are tailored to our clients' specific needs, in a cost-effective and transparent way.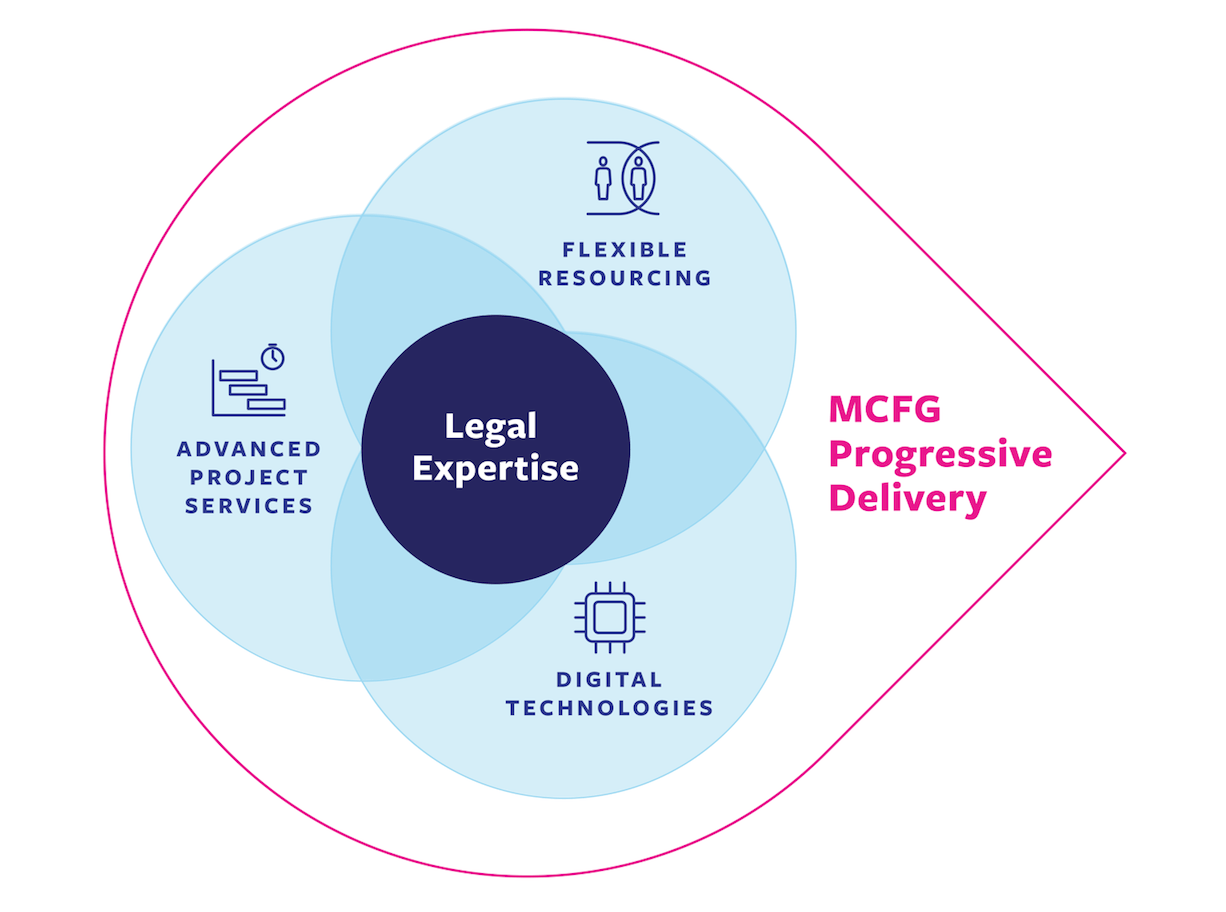 Advanced Project Services
Our Advanced Project Services division leverages a team of qualified lawyers, legal technology specialists and legal project managers to ensure that our clients receive their best outcomes, on time and within budget. We are equipped to carry out a range of tasks across all of our practice areas and have particular expertise in early-case assessment, eDiscovery, document review, investigations, due diligence, non-disclosure agreements and verifications. That specialised experience allows us to give our clients leading-edge advice and to create solutions that are innovative and successful. We also use agile resourcing and careful resource management to improve efficiencies.
With Progressive Delivery, we combine our deep legal expertise with digital technologies, flexible and advanced project management skills
Digital Technologies
We have embedded our lawyers' legal expertise into the age of the algorithm. Our Digital Technologies division, known as Digital Services, focuses on developing technology-enabled legal, risk and compliance solutions for our clients. We leverage an entire digital ecosystem for our clients' offering, services such as data room management and development of bespoke digital applications and legal document automation and workflow process management systems. We have also educated machine-learning algorithms to perform AI contract analysis for larger pieces of work or repetitive exercises. Using technology platforms, such as Kira Systems and HighQ Collaborate, we work to produce cost-effective, streamlined solutions that match our clients' exact requirements.