5 June 2019
McCann FitzGerald advises on 'Deals of the Year 2019'
McCann FitzGerald has been recognised for our role in 17 of this year's award-winning deals in "Deals of the Year 2019" published by Finance Dublin.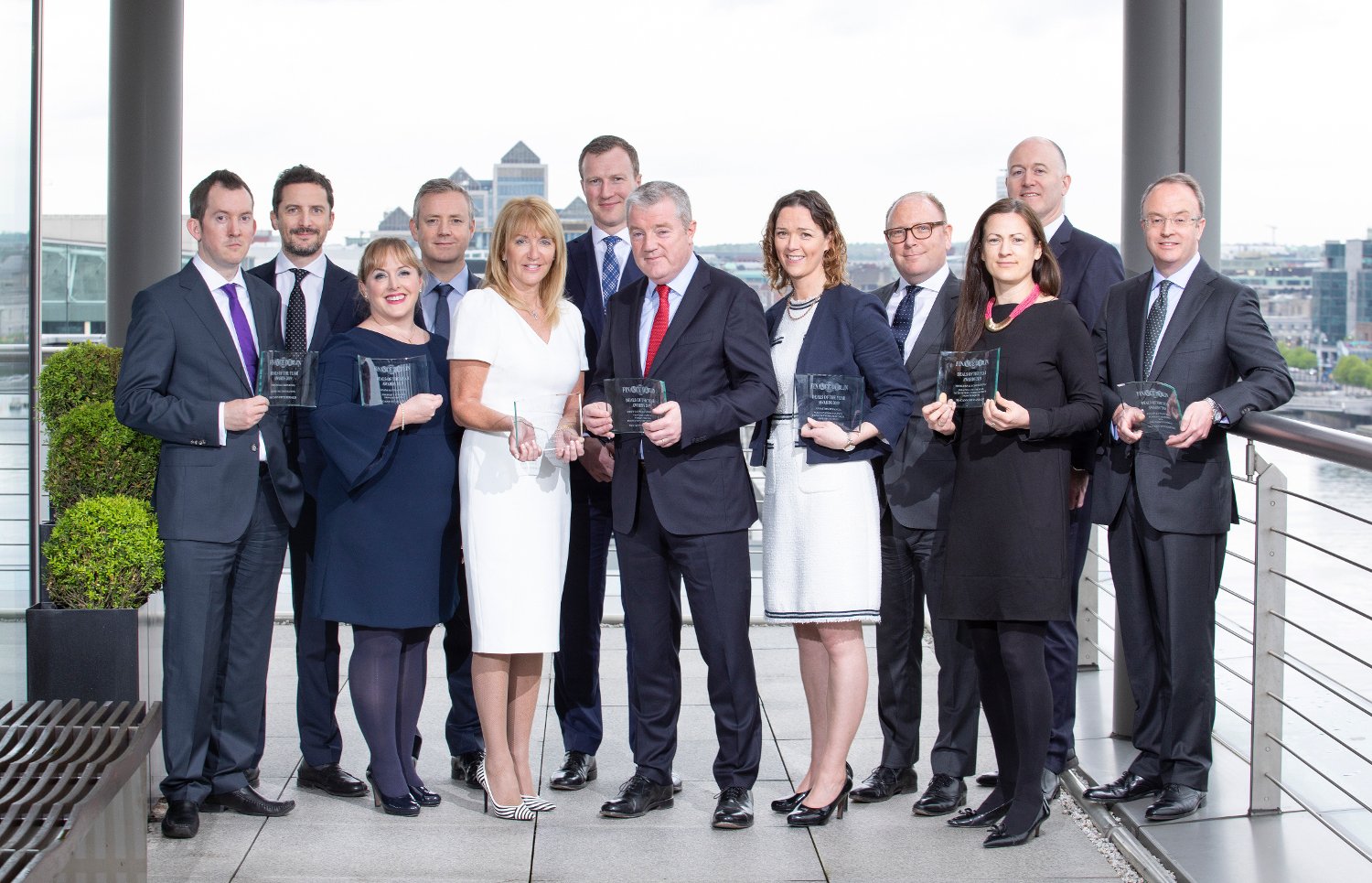 The award-winning deals the firm advised on are listed below:
M&A
Acquisition, Public Markets: Total Produce plc acquisition of 45% of Dole.
Private Equity: Funding & Acquisition of Netwatch.
M&A Deal of the Year: NJJ acquisition of 66% of eir.
Equity Capital Markets
Equity Capital Markets Deal of the Year: Applegreen PLC Reverse takeover
Most Innovative Equity Capital Markets Deal: IPL Plastics Limited
Debt Capital Markets
Venture Capital: Nuritas debt financing..
Public Sector: NTMA Inaugural Green Bond.
Innovative Securitsiation: C&C Group plc Securitisation Transaction
Loans & Financing
Funded Acquisition: Uniphar Acquisition of Sisk Healthcare
RCF: Musgrave, Refinancing syndicate RCF facilities. Not nominated by MF. Niall Powderly acted for the syndicate lenders
Mid market Funding: Centric Healthcare; for acquisition and expansion
Property Finance: Urbeo Residential Fund ICAV
Private Equity: InfraVia Capital Partners acquisition of the Mater Private Group.
Financial Services
Credit Securitisation: Elm Corporate Credit Fund; DunPort Capital Management DAC
Financial Services - Aviation Finance
M&A Aviation Finance: ORIX Acquisition of 30% Stake in Avolon.
Joint Venture Platform: Airborne Capital.
Administration: The Administration of Alitalia.