Why Choose Us?
Our clients know they can rely on us when the stakes are high or the issues are particularly challenging. This reputation is integral to our success. We maintain it by recruiting and nurturing exceptional people.
Collaborative Culture
Our ethos is based on collaboration, not competition. We offer a collegial working environment where expertise is pooled and everyone is valued and supported.
Outstanding Client List
Our clients come from all sectors of the economy and from all across the globe. The way they do business is changing, and so are their requirements. They need us to be more than lawyers. We must be their trusted advisors, with skills and expertise beyond the legal, who can help them with future opportunities as well as current challenges.
Professional Development
Our commercial lawyers are leaders in their fields because they continue to hone their skills. We support them by offering best-in-class training at newly qualified, associate and senior associate levels.
Your career ambition realised
Whether you're a newly qualified solicitor or an experienced lawyer, you will thrive in our collaborative and high performance culture. Our professional development curriculum and annual performance development process offers tailored supports to help you realise your career ambitions.
Our Values
Diversity and Inclusion
We have an inclusive working environment, where everyone is accepted, respected and expected to contribute fully. We value people's differences and encourage the collaborative work practices that produce innovative thinking and creative solutions.
Read more
Our Values
Corporate Social Responsibility
We recognise the importance of running our business in a responsible way and of having a positive impact in the communities where we work.
Read more
Legal Support
Our legal support teams work alongside our lawyers, tackling challenging work and delivering the exceptional results our clients need.
Company Secretarial & Compliance Services Group
The group is made up of qualified chartered company secretaries and company secretarial assistants, who work together to provide a wide range of company secretarial services. They assist with company incorporation, advise and assist with companies' annual compliance requirements, attend and minute board and shareholder meetings and advise on all aspects of corporate governance.
Project Services
The Project Services division supports our internal partner teams and clients. It brings the efficiencies of better resourcing and state-of-the-art technology to projects big and small and also offers legal project management and consultancy.
Knowledge Team
The Knowledge Team is responsible for keeping us up-to-date on legal and regulatory issues, precedents and changes, and it oversees our library and our Knowledge Hub. It also provides advisory and research support on client transactions and contributes to training.
Legal Executives
Our legal executives support our lawyers by providing legal administrative assistance. Their work includes administering files, drafting documents and conducting legal research.
Key Contact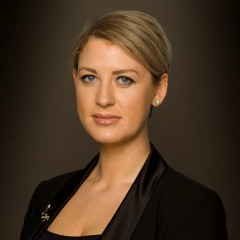 HR & Recruitment Executive
We warmly welcome direct applicants. For a confidential discussion, please contact our dedicated recruiter, Lorraine Murphy.