17 June 2020
McCann FitzGerald advises on 'Deals of the Year 2020'
McCann FitzGerald has been recognised for our role in 15 of this year's award-winning deals in "Deals of the Year 2020" published by Finance Dublin.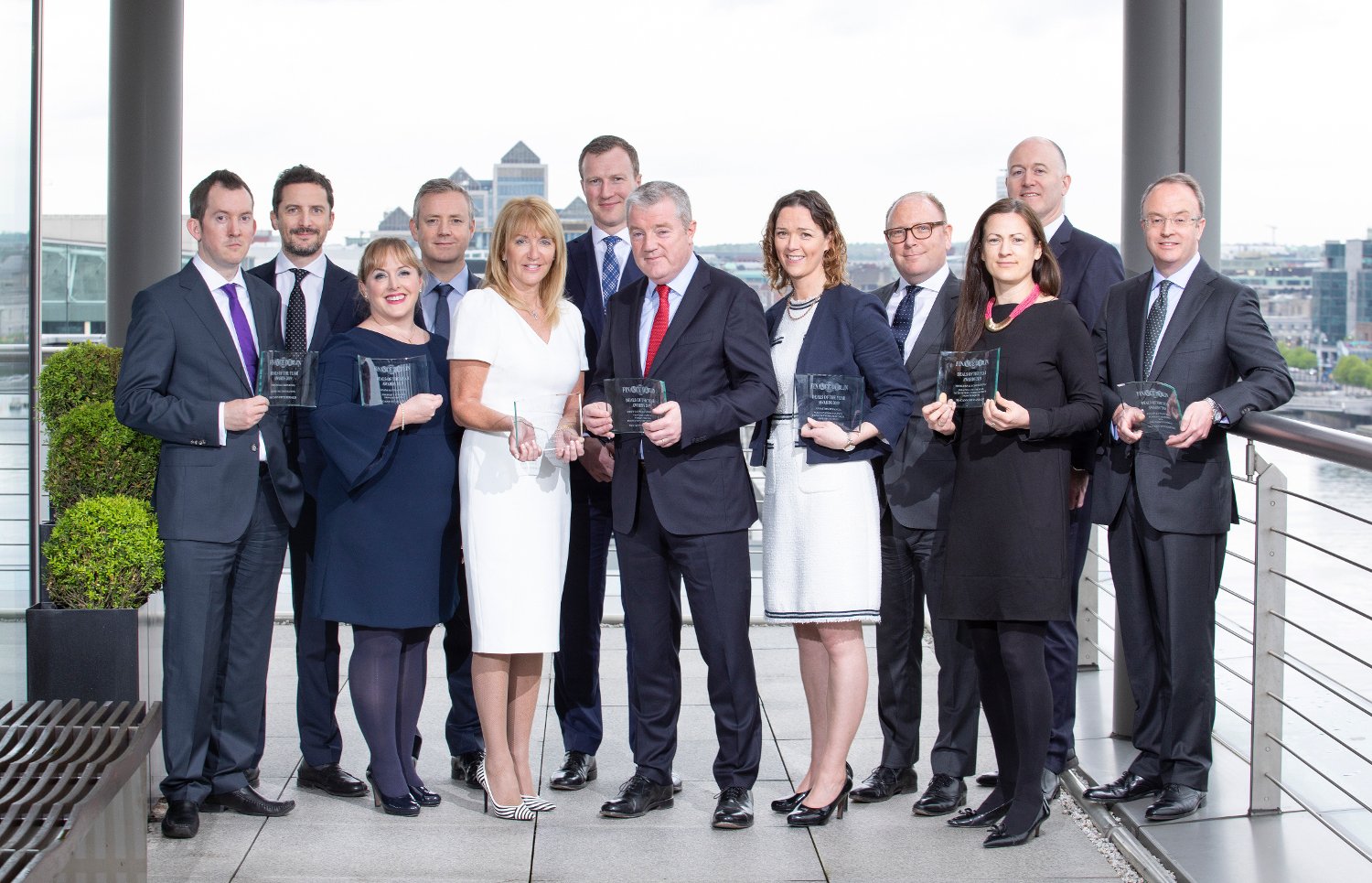 Mergers & Acquisitions
Acquisition, Public Markets: Avenue Capital's Investment in Castlehaven Finance.
M&A Agrifood Deal of the Year: Green Isle Acquisition of Donegal Catch
Equity Capital Markets
Refinancing Deal of the Year: Greencore Group, RCF Refinancing & Tender Offer
Issuance: IRES REIT plc Equity Raise
Debt Capital Markets
International Debt Restructuring: Asia Pulp and Paper Debt Restructuring
Corporate Bond Issuance: ESB Green Bond
Securitisation: Ardagh Group Securitisation, (Ardagh/Trivium ABS Trade Receivables)
Loans & Financing
Property: Ballymore / Oxley Docklands Quay Three Limited / Dublin Landings
Residential Property: Home for Life Limited Partnership,
Social Housing: RediResi Imez Limited and RediResi Isen Limited
Syndicated Lending: BWG Group
Financial Services
Insurance Regulatory Capital & Restructuring, (IFS): Ballantyne Re plc Restructuring
Financial Services - Aviation Finance
Innovative Financing: SMBC Aviation – GAEL Aviation Equity Fund
M&A: InterGlobe's Acquisition of Airborne Capital
Islamic Finance: NCBC Sharia'h Aircraft Financing.