19 November 2021
McCann FitzGerald LLP elects Stephen Holst as new Managing Partner
Premier Irish law firm, McCann FitzGerald LLP, today announces the appointment of Stephen Holst as its incoming Managing Partner. Stephen will succeed Barry Devereux after his second term ends in April 2022. Stephen Holst is currently a Partner in both the Employment, Pensions and Incentives and Disputes Groups of the firm.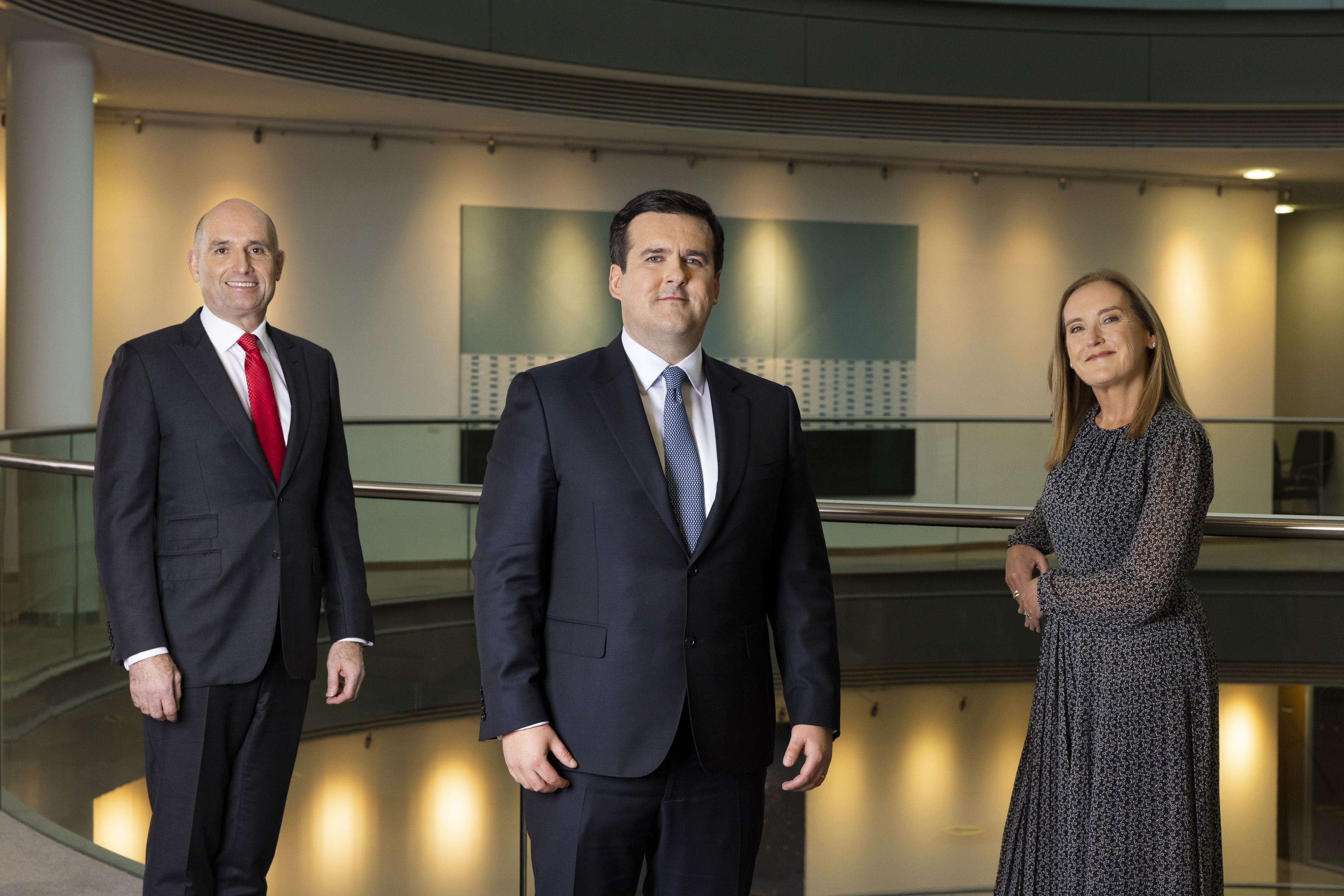 Commenting on Stephen's appointment to the role, Catherine Deane, Chair, McCann FitzGerald LLP says; "We are delighted to announce Stephen Holst as our incoming Managing Partner. Stephen is an experienced strategic adviser who operates at the highest level in client organisations, guiding them on the people aspects of their significant corporate transactions, organisational change and most critical disputes.
"Understanding we live in a different world, with a changing business and operating environment, Stephen has the expertise, ambition and vision to guide the firm forward. I would also like to take this opportunity to thank Barry Devereux for his outstanding contribution to the firm as Managing Partner over the past seven years. He has led the firm with great skill, foresight and expertise through a period of significant transformation in the Irish legal landscape, bringing about many positive changes in the way we deliver legal services to our clients and navigating the firm through the immense challenges brought about by the pandemic."
Speaking on his appointment, Stephen Holst, Partner, says; "I am honoured to have been elected as the next Managing Partner of McCann FitzGerald LLP, and the trust of my peers makes this appointment particularly special. Through my career to-date, my experience is rooted in dealing with people and organisations – experience which I believe is hugely valuable for the responsibilities of this role and the challenges that undoubtedly lie ahead.
I have a number of priorities for my time as Managing Partner, and the focus remains on our clients and our people, who are at the heart of our success. Despite the considerable changes occurring around us, our goal remains to build on our relationships of deep trust and recognise that, in a changing world, excellence and our culture underpins everything that we do. McCann FitzGerald is a premier law firm in Ireland and one that I will endeavour to guide forward to greater success and growth during my tenure as Managing Partner.
Barry Devereux, outgoing Managing Partner, says; "I am really privileged to have held the role of Managing Partner at McCann FitzGerald for two terms. During the last seven years, our firm has grown considerably, adapting to the unprecedented changes in the legal landscape. I know Stephen will continue to position the firm strongly as a dynamic, innovative and ambitious firm and I wish him the very best in this important role."