3 May 2022
Stephen Holst formally takes up role as new Managing Partner at McCann FitzGerald LLP
Leading Irish law firm, McCann FitzGerald LLP, is pleased to announce Stephen Holst has formally taken up the position of Managing Partner of the firm on 1 May, while also announcing the appointment of new Group Leaders and Partners.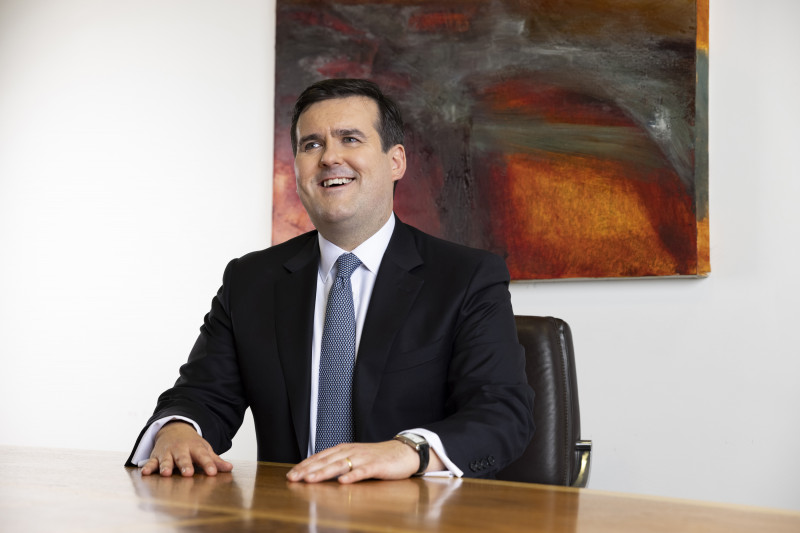 Having joined McCann FitzGerald LLP in 2007, Stephen was appointed a Partner at the firm in 2017, working in both its Employment, Pensions and Incentives group and its Disputes group. He is succeeding Barry Devereux, whose second term as Managing Partner concluded at the end of April.
Reacting to the news, Catherine Deane, Chair of McCann FitzGerald LLP, said; "It is our pleasure to welcome Stephen to his new role as Managing Partner. Stephen brings a wealth of experience and energy to this position and we have little doubt he will succeed in continuing the remarkable growth this firm has enjoyed. Once again, we would like to offer our sincere thanks to Barry for his leadership and guidance over the last 7 years."
Representing an exciting period of change for the firm, McCann FitzGerald LLP is also announcing the appointment of Donal O Raghallaigh and Michael Murphy as Group Leaders in Real Estate and Construction and Dispute Resolution respectively. They join Georgina O'Riordan in Finance and Stephen FitzSimons in Corporate, who were both appointed last year.
Additionally, the firm is also delighted to announce the appointment of four new Partners across four different practices: Sean Carr in Construction, Morgan Dunne in Investment Funds, Donal Hamilton in Employment, Pensions and incentives and Ian Payne in Aviation Finance.
Sean Carr advises public and private sector clients on construction contracts (including forward fund and forward purchase arrangements), contract administration and disputes through all forms of alternative dispute resolution and courts. Morgan Dunne specialises in the area of investment funds, with his practice focusing on the structuring and establishment of fund management companies and investment funds (both UCITS and AIFs but with a particular focus on AIFs, including PE, property, infrastructure, real asset and private credit funds). Donal Hamilton advises domestic and international employers on all aspects of the employment relationship, including business transfer and outsourcing issues, complex employee relations matters, and employment investigations, disputes and mediation. Ian Payne specialises in, and advises international leasing companies and financial institutions in relation to, all aspects of the financing, leasing, acquisition, disposal and management of aircraft.
Speaking about these appointments, new Managing Partner, Stephen Holst, added, "We are incredibly fortunate to have candidates of such calibre, character, legal expertise and experience in our midst. The four new partners will enable us to continue to grow in strength and to continue offering a premium legal service to both our national and international client base."