Why choose us?
We offer challenging and rewarding careers in a variety of business support roles. Our firm fosters an open, friendly and supportive culture, where everyone's contribution is valued. You will also enjoy excellent benefits, facilities and opportunities for further development.
Collaborative and Inclusive Culture
At McCann FitzGerald LLP, we value the bonds that are shared by our people and our teams. We have a strong collaborative culture which enables a natural learning environment and the sharing of knowledge amongst and between teams. We aim to do our best at all times, and we take pride in every type of work that we do.
Outstanding Client Work
Business Support provides essential administration services to the lawyers and legal support teams.  Its guiding principle is to exceed expectations, and the team is integral to the excellent service that we provide to each and every internal and external client.
Individuality
Every employee is valued for the contribution they make to the success of the entire firm. You're encouraged to give your opinion and it will be heard, respected and valued.
Key areas in Business Support
Our business support teams work alongside our lawyers, tackling challenging work and delivering exceptional results to meet our client needs. Specific areas include:
Business Development and Marketing
Facilities and Operations
Finance
Human Resources
Information Technology
Learning and Development
Legal Secretaries
Key Contact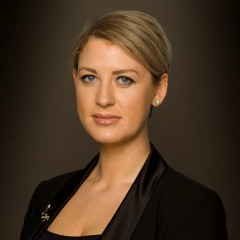 HR & Recruitment Executive
We warmly welcome direct applicants. For a confidential discussion, please contact our dedicated recruiter, Lorraine Murphy.