Graduates
We nurture our trainees to become excellent solicitors who are focused on the delivery of exceptional client service.
Why choose us?
At McCann FitzGerald, our graduate training programmes are designed to help you reach your potential. Our trainee solicitors thrive in our fast-paced yet supportive environment, where they are valued and encouraged to excel. You will have the opportunity to work on some of the largest commercial transactions of our time, alongside lawyers who are leaders in their fields.
Graduate Traineeship
Our training programme will expose you to the high quality work we do and help you to develop both professionally and personally.

Your training starts the first day you walk in the door at Riverside One. We operate a rotation system, with each trainee spending time in each of our core practice groups. During every "seat", you will share an office with a partner and work with them on a one-to-one basis. You will also attend regular lectures and workshops on legal topics, professional skills and legal research techniques.
Our Graduate Traineeship applications will open in September 2021.
Summer Internship
Our three-week summer internship programme is aimed at second, penultimate and final year students. It is designed to introduce you to challenging and interesting legal work and help you make decisions about your future career.
Each summer intern is placed in one of the firm's four core practice groups. You will spend time in practice and in the classroom and attend lectures, presentations and informal networking and social events.
Under the supervision of a solicitor and supported by a trainee "buddy", you will work on client projects and transactions. At the end of the internship, you will interview for a place on the firm's graduate training programme.
Applications for our Summer Internships 2021 are now closed. Applications for our Summer Internships 2022 will open in December 2021.
Law First
Law First provides a unique opportunity for first and second year students to experience how a corporate law firm works.
During our two-day virtual programme, you will learn about our practice areas, experience our culture and network with our trainees, solicitors and partners. You will also meet members of our graduate recruitment team and take part in a skills session delivered by our learning and development manager.
Applications for Law First are now closed.
Other Traineeships
Company Secretarial
Our company secretarial and compliance group is dedicated to assisting companies and their directors in relation to all aspects of company law compliance. Each year the group recruits a Trainee Company Secretary. The successful candidate will get to train and learn from a close team of experienced company secretaries,supported by and working alongside lawyers from the Corporate, Investment Management and Finance Groups. The successful candidate must have or is on target to achieve a 2.1 honours degree, is part ICSA qualified or has the intention of completing the ICSA Chartered Secretary qualification and possesses excellent numerical skills and attention to detail.
Tax
Our tax group is a diverse group of solicitors, accountants, litigators and chartered tax advisers. Each year the group recruits a Tax Trainee and this is a unique opportunity to train in a large firm, but with a small highly specialised team. As a tax trainee, you will have a direct relationship with the Head of Tax Compliance Services and Tax Partners and there will be excellent prospects for growth and career progression in a tax compliance or tax advisory role. The successful candidate must have or is on target to achieve a 2.1 honours degree, has a keen interest in tax, has the ability to analyse and work through complex problems and possesses a high level of accuracy and attention to detail.
For further information, contact Diane Hennessy (Graduate Recruiter) on diane.hennessy@mccannfitzgerald.com.
Why train at McCann FitzGerald
One-to-one training with a partner
Each trainee shares an office with a partner, working with them on a one-to-one basis as they gain experience in each practice area.
Interesting and challenging work
Trainees are respected members of the team, and you will have the opportunity to get involved in interesting and challenging work that is crucial to our clients.
Regular feedback
As a trainee, you will receive regular feedback and performance reviews. Our director of training will be your mentor throughout your traineeship, answering your questions and offering you continuous support.
Opportunities abroad
Many of our trainees spend part of their training working in our London, Brussels or New York offices or on secondment with one of our leading international clients.
Community involvement
We are passionate about making a positive impact in the communities where we work. Through our Love Volunteering Programme, our trainees and solicitors share their knowledge, skills and time with a variety of charitable and not-for-profit organisations.
Social life
There is a fantastic social dimension to being a trainee with McCann FitzGerald. The social committee organises many events throughout the year, giving you the opportunity to get to know your fellow trainees and build lifelong friendships.
Our Values
Inclusion and Diversity
We have an inclusive working environment, where everyone is accepted, respected and expected to contribute fully. We value people's differences and encourage the collaborative work practices that produce innovative thinking and creative solutions.
Read more
Our Values
Corporate Social Responsibility
We recognise the importance of running our business in a responsible way and of having a positive impact in the communities where we work.
To read about all of our CSR work please see our dedicated page.
Read more
What We Look For
If you have the ability and the ambition to produce the highest quality legal work, then McCann FitzGerald may be the firm for you. We aim to attract individuals with excellent academic records, who show character, energy and sound judgement, and who are capable of building relationships with colleagues and clients alike. In return, we will help you to reach your potential, and surround you with people who are the very best at what they do.
Key Contact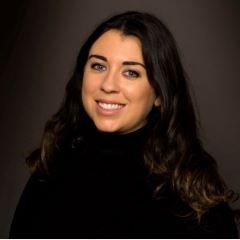 Graduate Recruiter
The most incredible opportunity to start your career in law surrounded by some of the best and most experienced practitioners in the business
Check back soon for further information.