21 June 2016
McCann FitzGerald launches Data Investigations Group
Premier Irish law firm McCann FitzGerald has announced the establishment of the Data Investigations Group, a pioneering model for the management of high-volume document review and reporting. By combining the latest data review software and techniques with specialist legal project management, the Data Investigations Group can save clients up to 40% in cost over traditional review and research methods.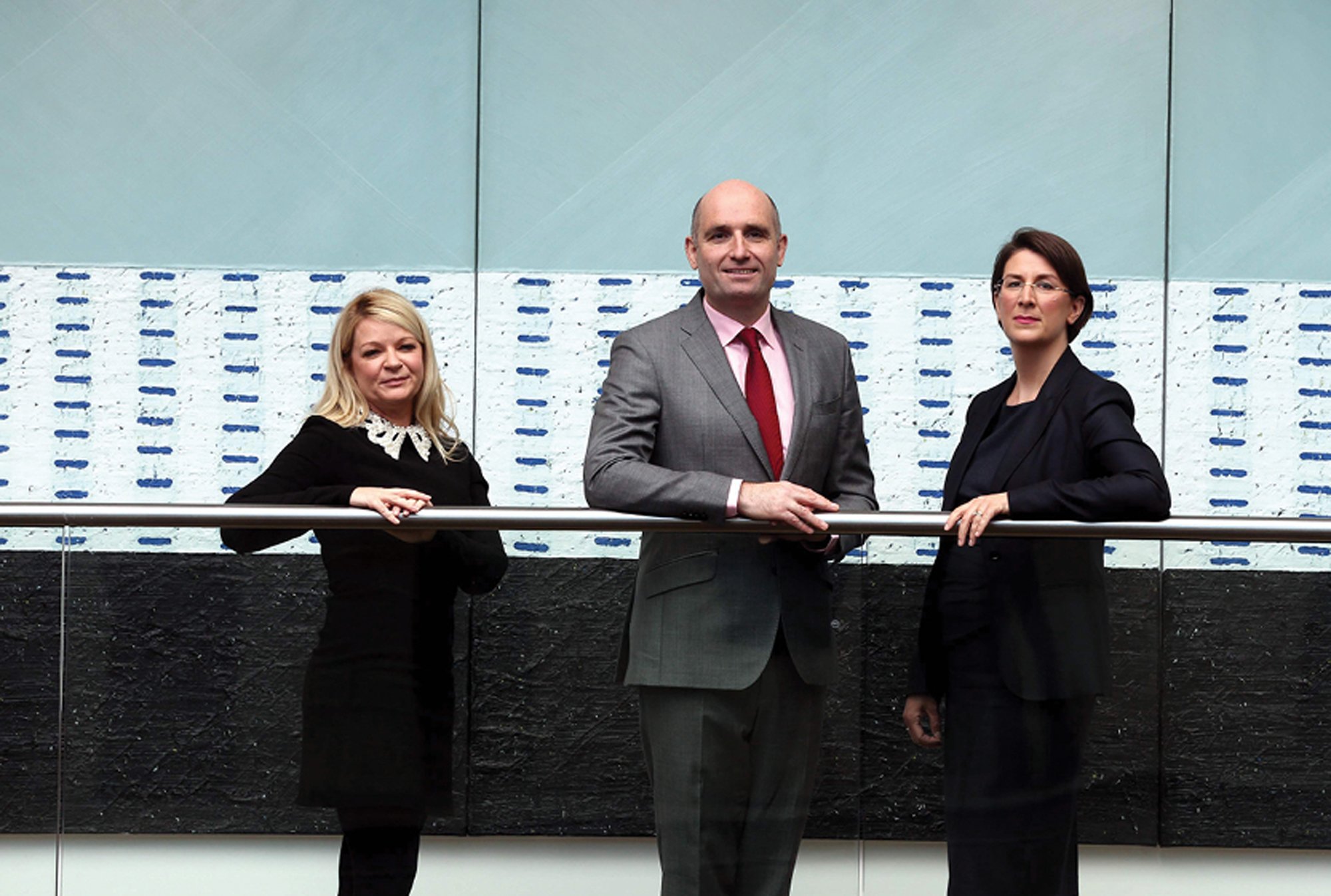 McCann FitzGerald is the only top-tier law firm in Ireland with expertise in the use of technology-assisted review for the management of large-scale document handling across all key work areas - transactional, litigation and advisory.
Commenting on the launch, Barry Devereux, Managing Partner, McCann FitzGerald, said: "The Data Investigations Group is an entirely new offering in the Irish market and transforms how we in the legal industry approach large-scale project work. We established the Data Investigations Group as a direct response to the changing requirements of our clients and the broader market for legal services.
More and more, clients are looking for the delivery of increased legal services at a lower cost. In general, legal firms have been slow to adapt to advances in technology and this initiative makes huge strides in addressing that reticence. This new service brings the efficiencies of better resourcing and use of technology to all large projects, including corporate due diligence and verification in M&A transactions, loan sales, e-discovery and data subject-access requests. We expect that clients will achieve significant cost savings."

Karyn Harty, Partner, said: "The profession is changing and the challenge is to maintain excellence while embracing technological change in a way that benefits our clients. We have combined our expertise in technology-based review with streamlined project management, enabling legal projects to be completed more quickly and with greater precision. The result is cost-effective resourcing of large-scale legal work without any compromise in quality. We have seen significant cost savings as a result of this new model, which can be up to 40% compared to traditional delivery models."
Operating alongside existing teams in McCann FitzGerald, the Data Investigations Group serves as a central support for the firm to achieve better and more competitive management of work. The group is headed by newly-appointed Director of Data Investigations, Gráinne Bryan.
McCann FitzGerald is a top-tier law firm providing the highest quality strategic and legal advice to Irish and overseas clients on their most significant business transactions, critical disputes and challenging legal issues facing them. Most recently the firm was awarded "Ireland – Law Firm of the Year" at the prestigious European Lawyer awards.